Hi iSPYers!
First, thank you for your continued support. Our users are loyal and learning every day how to save time with our search and workspace tools.
It has been a long time since we posted anything to the blog.  This is only because we have been focused on a new project and needed funding.
We are looking for funds so we can expand the collections we represent and so we can build out our advanced technologies. We intend to make searching and working with visuals faster and easier for you.
Our goal is also to make iSPY Visuals forever free. That's right, while you can search iSPY today for free, we know you want full access to the storage and collaboration tools for free as well. And we have big plans to make it so.  To accomplish this, we need to build out our new advertising platform and our development resources.
AI and machine learning is changing the way the world works, creates and plays. This is true for us too. This technology will allow you to find the images you need, faster and for the right price.
So please stay tuned. We will post frequent updates here.
Happy searching!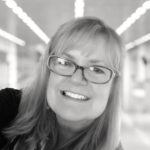 Leslie Hughes is the CEO and Founder of iSPY Technologies, Inc. and iSPY Visuals, an intelligent search tool and workspace for visual content users. Hughes has nearly 30 years experience in digital media, licensing, content production, and distribution, including having been President of Bill Gates' Corbis Images, and President of the Markets and Products Group for Corbis Corp. She became an entrepreneur 10 years ago. Hughes has consulted or been part of 6 start-ups and 12 acquisitions. She has an MBA from the Cox School of Business at Southern Methodist University and a BA from Colorado College. She is married and recently moved to Colorado.
Connect with Leslie: Twitter | LinkedIn | Angel List