This is a follow up to a previous blog post describing the CASE Act and how important this Act is to the creative community. Click here to see the original post.
The CASE ACT Passes!
Just before Christmas, Congress passed the CASE Act. The CASE Act creates a kind of "small claims" process for creators whose claims are less than $30,000. The Copyright Office is now required to create a Copyright Claims Board within one year of enacting the law. Learn more by clicking here.
Many organizations worked for years to get this passed.  We would like to thank those organizations including the Digital Media Licensing Association for all their hard work.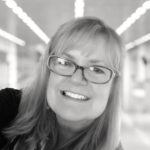 Leslie Hughes is the CEO and Founder of iSPY Technologies, Inc. and iSPY Visuals, an intelligent search tool and workspace for visual content users. Hughes has over 20 years experience in digital media licensing, content production, and distribution, including having been President of Bill Gates' Corbis Images, and President of the Markets and Products Group for Corbis Corp. She became an entrepreneur 10 years ago. Hughes has consulted or been part of 6 start-ups and 12 acquisitions.  She has an MBA from the Cox School of Business at Southern Methodist University, is the proud mother of two and lives and works in New York.
Connect with Leslie: Twitter | LinkedIn | Angel List