In the time of COVID-19
Who would have thought that we would be grappling with a global pandemic in 2020!
We are now sheltering in place and no one really knows what is going to happen. People are working from home and Zoom stock has shot up!  We've all been looking for tools to make working remotely easier – like Zoom, MS Teams and project management tools.
iSPY is one of those tools for anyone searching for and working with images (stills and video). Not only can you access millions of images, you get an amazing, personalized collaboration tool and project management space.
Subscribe and get:
Unlimited search across platforms
Unlimited lightboxes
Collaboration tools that connect teams to projects and lightboxes
Project management tools to connect documents and lightboxes.
Document management where you can store image licenses and link them to a specific project
Unlimited storage
Communication tools to allow teams to comment and like images
Direct access to image providers to ask questions about an image
Click to purchase from your favorite provider.
No longer do teams have to download bunches of images to share, or create rogue, secret Pinterest boards for collaboration.  With iSPY, you can do it all.
For a demo, reach out to support@ispyvisuals.com.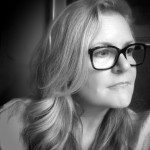 Leslie Hughes is the CEO and Founder of iSPY Technologies, Inc. and iSPY Visuals, an intelligent search tool and workspace for visual content users. Hughes has over 20 years experience in digital media licensing, content production, and distribution, including having been President of Bill Gates' Corbis Images, and President of the Markets and Products Group for Corbis Corp. She became an entrepreneur 10 years ago. Hughes has consulted or been part of 6 start-ups and 12 acquisitions.  She has an MBA from the Cox School of Business at Southern Methodist University, is the proud mother of two and lives and works in New York.
Connect with Leslie: Twitter | LinkedIn | Angel List